Library of Congress Call Numbers
Used by academic and research libraries
Let's say you are looking for the book called Guts: Companies that Blow the Doors off Business as Usual.

Search the title in the library catalog to find the call number: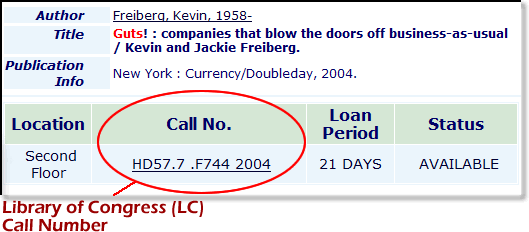 Library of Congress Call Number in Detail
The most important line to understand is the first line. In Library of Congress, the letters in the first line represent the subject of the book.
Call numbers are arranged using an alphanumeric system, meaning you follow both alphabetic and numeric order to find books.
Next >>