Start at Google
Select More and Explore
There are several ways to get to Google Books search. One way is to go to http://www.google.com and select books from the "more" menu.

Enter your search terms in the search box. Each of the books retrieved will have one of four viewing options:
No preview -- basic citation information for the book.
Snippet view -- a sentence or paragraph.
Limited view -- one to five or more sample pages.
Full view -- entire text from cover to cover.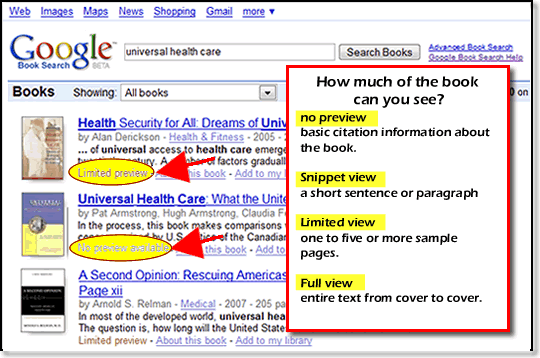 Next >>